Have you seen the ReCiPSS animation yet?
Our new animation introduces the overview of the ReCiPSS project, our industrial demonstrators and the economic as well  as the environmental impacts that the project is expected to make.
Check it out now!
The EU project ReCiPSS has entered its critical phase with many ongoing developments. To inform the relevant stakeholders about the latest developments, we are organizing a ReCiPSS Day on June 16, 2021 (10:00-17:45). The event is being organized as part of the PhD course in Circular Economy and Industrial Systems at KTH Royal Institute of […]
We are delighted to announce that EU Project ReCiPSS will be participating in EU Green Week 2021. Join us at our virtual booth at Stand 17 where we will have live chat and a live zoom session from June 1 to June 4, 2021. The meeting link will be shared on our Linked page and in the […]
Know More About ReCiPSS
The Project Coordinator Amir Rashid talks about the ReCiPSS project. He describes the industrial demonstrators in ReCiPSS, highlights the benefits that European industry can gain from ReCiPSS and acknowledges the importance of the EU funding for such projects.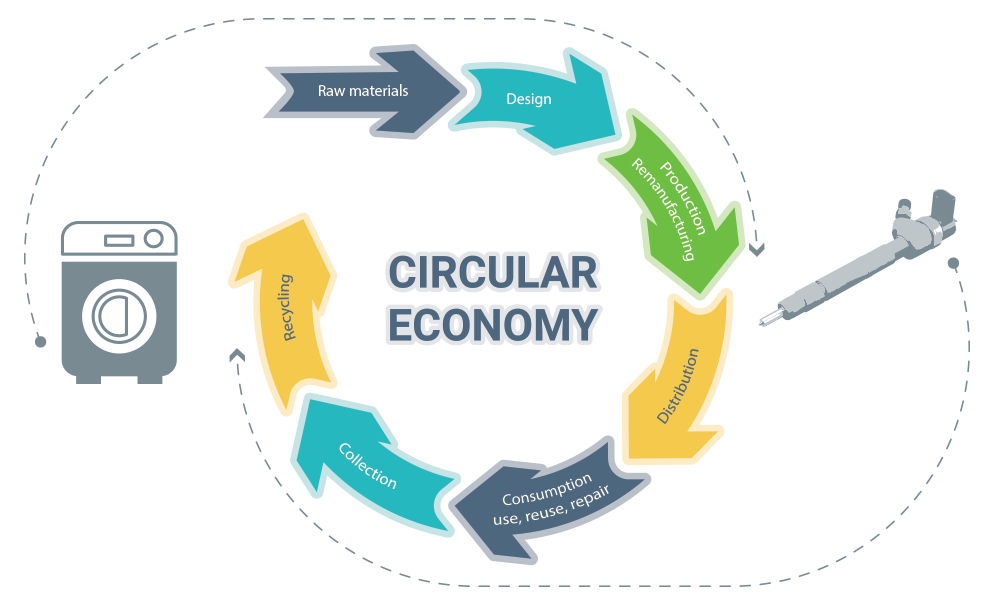 As part of the European Research Framework H2020, the European Commission supports the European industry in the large-scale build-up and implementation of circular manufacturing systems in order to drive a development towards a stable circular economy in the EU. The Research Project "Resource-Efficient Circular Product-Service-Systems" (ReCiPSS), kicked off on June 1st 2018.