Have you seen the ReCiPSS animation yet?
Our new animation introduces the overview of the ReCiPSS project, our industrial demonstrators and the economic as well  as the environmental impacts that the project is expected to make.
Check it out now!
The ReCiPSS project is exploiting the expertise of its cross-disciplinary consortium by initiating inter-university teaching and learning. As part of this, Dr. Farazee Asif and Ms. Malvina Roci from KTH Royal Institute of Technology, Stockholm will be holding a lecture on Circular manufacturing systems and Complex system modelling at Masaryk University, Czech Republic.
Join the webinar by Kirsten Steunenberg MSc, who compared the environmental impact of a circular business model to a linear model in her master thesis in collaboration with Industrial Ecology at Delft University of Technology and Leiden University, the Netherlands. Key topics and takeaways from the webinar are: A circular business model is […]
Know More About ReCiPSS
The Project Coordinator Amir Rashid talks about the ReCiPSS project. He describes the industrial demonstrators in ReCiPSS, highlights the benefits that European industry can gain from ReCiPSS and acknowledges the importance of the EU funding for such projects.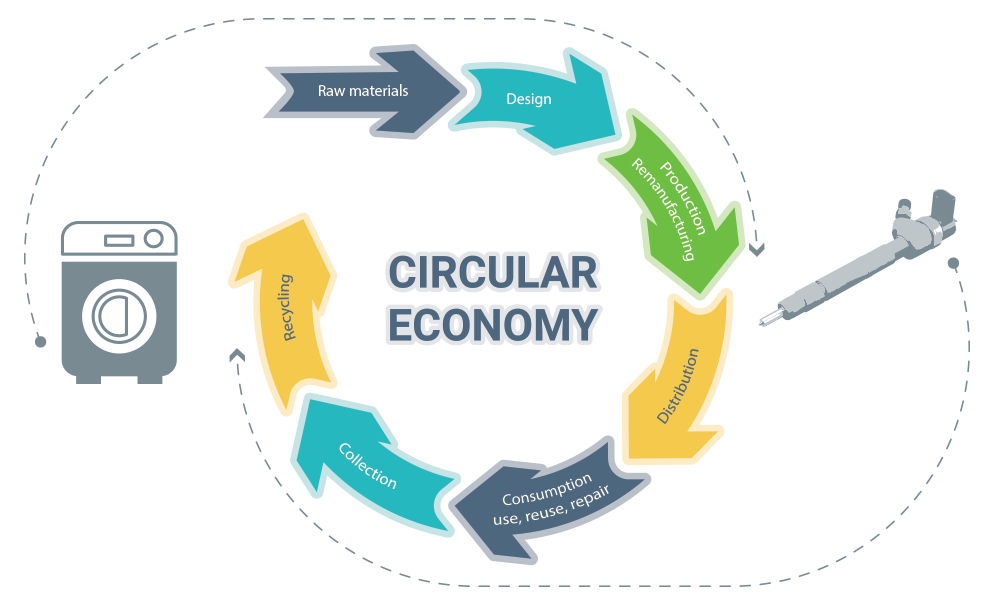 As part of the European Research Framework H2020, the European Commission supports the European industry in the large-scale build-up and implementation of circular manufacturing systems in order to drive a development towards a stable circular economy in the EU. The Research Project "Resource-Efficient Circular Product-Service-Systems" (ReCiPSS), kicked off on June 1st 2018.